Let CFNYgroup help you with Demountable Partition Walls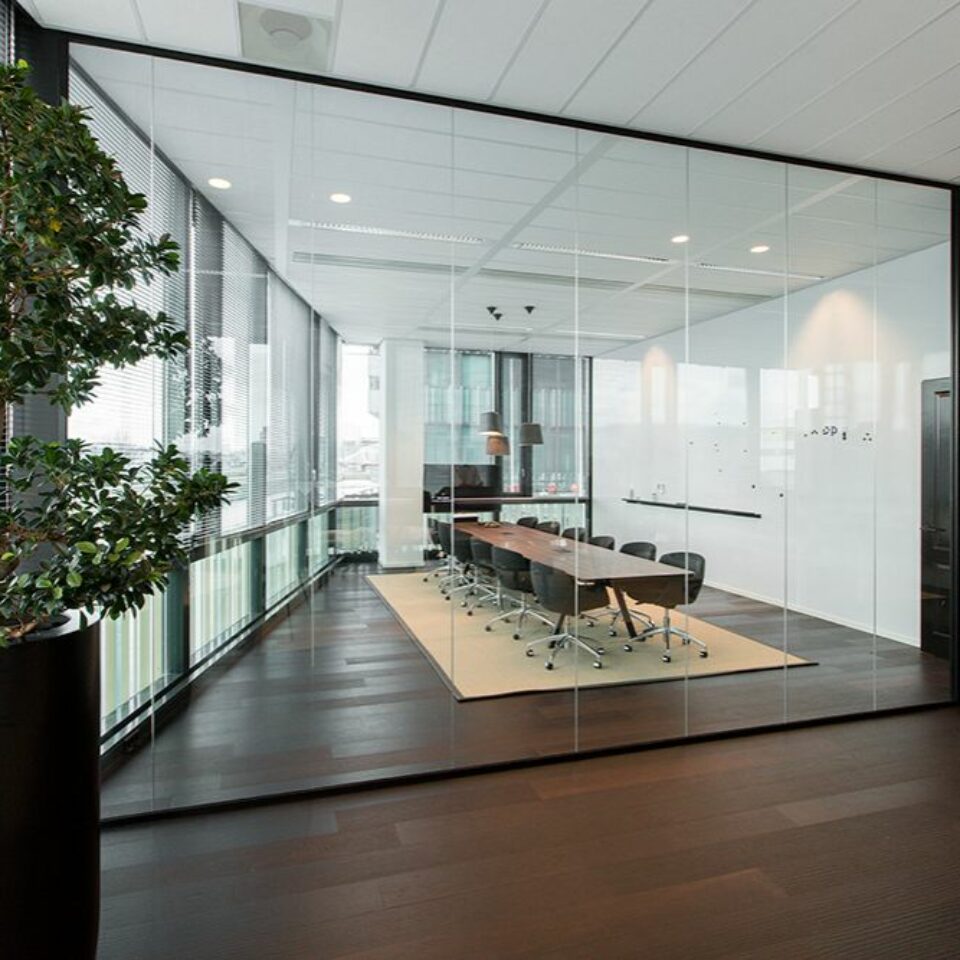 Demountable partition walls are architectural products that give business owners and facility managers greater flexibility when designing, building, or changing office environments. The added flexibility for quickly adjusting a modern office space may take on even greater importance as more workers begin to return to conventional office locations in the latter part of 2021.
Offices were already beginning to change even before the COVID-19 health crisis swept across the U.S. in 2020, but those changes will be even more pronounced as businesses make more personal space available for employees who start to slowly return to the workplace.
The use of demountable partition walls to create individual office space that includes some privacy will be an option that will need to be considered by facility managers in many areas of the country. If you are a business owner or a facility manager who may need to add demountable partition walls or other office partitions to an existing office space, let our team at CFNYgroup get you headed in the right direction.
CFNYgroup has been helping business owners and office managers design and install workplace solutions for more than three decades, Our expertise with multiple types of demountable partition walls allows us to recommend office designs that will make an office more user-friendly for workers and more business-friendly for owners and office managers.
There are two main types of demountable partition walls.
Unitized wall systems are delivered to an office site as prefabricated units that require basic assembly. The main benefit of a unitized wall system is it can be installed quickly, and if the needs of an office change, the walls can be detached and reconfigured in a short amount of time. The main drawback of a unitized system is the size of the offices that can be created are fairly standard.
The second option is a modular system. A modular system is delivered in more pieces and requires more labor to assemble. A modular system is manufactured in a way that doesn't limit offices to standard sizes. Modular systems can be tailored to the type of environment a business owner desires, and the type of amenities that can be added, such as LED lighting, whiteboards, or other integrated technology.
Demountable partition walls give businesses more options to change environments quickly, which may be increasingly important as businesses adapt to the ever-changing health mandates required to protect workers and owners from COVID-19. What might work for a particular business this month, may need to be overhauled a month later if infections and hospitalizations continue to soar in many of the country's largest business centers.
CFNYgroup's design team can create a customized wall system plan that will meet the demands of a workplace that could be in transition for many months. Give CFNYgroup a call today at 212.352.0030 to schedule a consultation, or contact us directly for more information.
Our team at CFNYgroup can also answer any questions you might have regarding demountable partition walls for your business or workplace. We are available to help.