Smart Lockers will Continue to be Installed in Modern Offices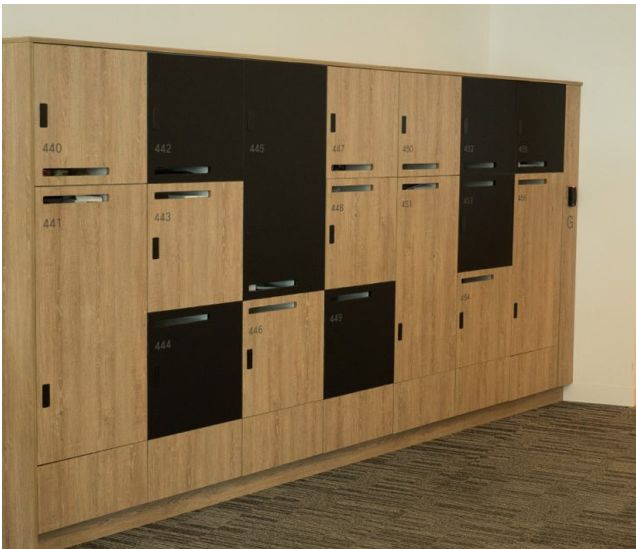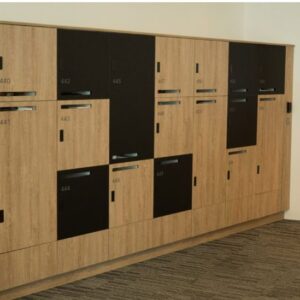 When the country eventually returns to work, employees will go back to offices that will look vastly different from the ones they left in mid-March when COVID-19 took hold of the nation.
Although many businesses were already transitioning their offices to be more innovative and clutter-free, workplaces are likely to undergo some of the most drastic changes in order to protect employees from getting sick, and keep them safely spaced during a normal workday.
Smart lockers were already an emerging trend at large businesses and high-rise office spaces in New York, Chicago, Boston, Los Angeles, San Francisco, and other large urban centers where hundreds or even thousands of people congregated each day to work.
Prior to the start of the health crisis, businesses were installing Smart lockers in an effort to keep clutter and personal items from piling up at workstations. With offices adapting to a growing trend of mobile workstations, freelance workers, and features such as stand-up desks and pods, metal lockers in all manner of designs were being used as secure storage for employees as they arrived for work.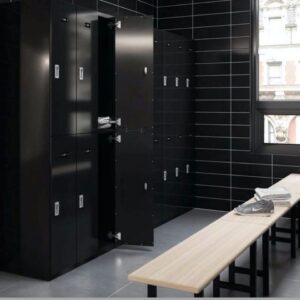 The metal lockers gave employees a secure space to store the personal items that were needed to get to work (purses, coats, backpacks, umbrellas, and briefcases) instead of piling the items on top of their personal desk, or the desk they were assigned to occupy that particular day.
Now that COVID has engulfed the nation, Smart lockers and other electronic locker systems may become a must even if a vaccine becomes available and people are asked to begin returning to workplaces in the country's largest cities.
If your business or office building is considering a transition to Smart lockers or some other type of secure metal lockers, CFNYgroup can help design and install the right locker solution for your business. CFNYgroup has more than three decades of expertise in creating innovative workplace solutions for clients throughout the Northeast.
CFNYgroup offers a full suite of products and services to help businesses navigate the new health and safety requirements that will be demanded of businesses where large groups of people work or gather.
CFNYgroup can design, order and install metal, wood, or composite antimicrobial lockers that are beautifully designed and highly functional. Any of these employee lockers can be equipped with software that will require workers to open the lockers with a mobile app or Bluetooth technology.
Employers will purchase management software to keep employees physically distanced by assigning lockers so there is less close physical contact with colleagues as the workday begins and ends. Employers may institute staggered work schedules so employees arrive in 10-to-15-minute intervals so the locker area isn't packed with people at one specific time of day.
CFNYgroup also has other products to help protect the health of people using workspaces. Desk dividers in a range of styles and sizes can be placed between or mounted on top of desks to keep employees separated and prevent the spread of germs and viruses. CFNYgroup can also install demountable partitions and wall systems to provide mobile yet isolated private workstations for employees.
Take a look at all of CFNYgroup's COVID-related workplace products by visiting https://cfnygroup.com/new-covid-19-prevention-products/. If you see a product you're interested in, contact a CFNYgroup design specialist at 212.352.0030 to set up a consultation. For general information on all of the products available from CFNYgroup, go to https://cfnygroup.com/.