Find Office Storage and Organization Solutions at CFNYgroup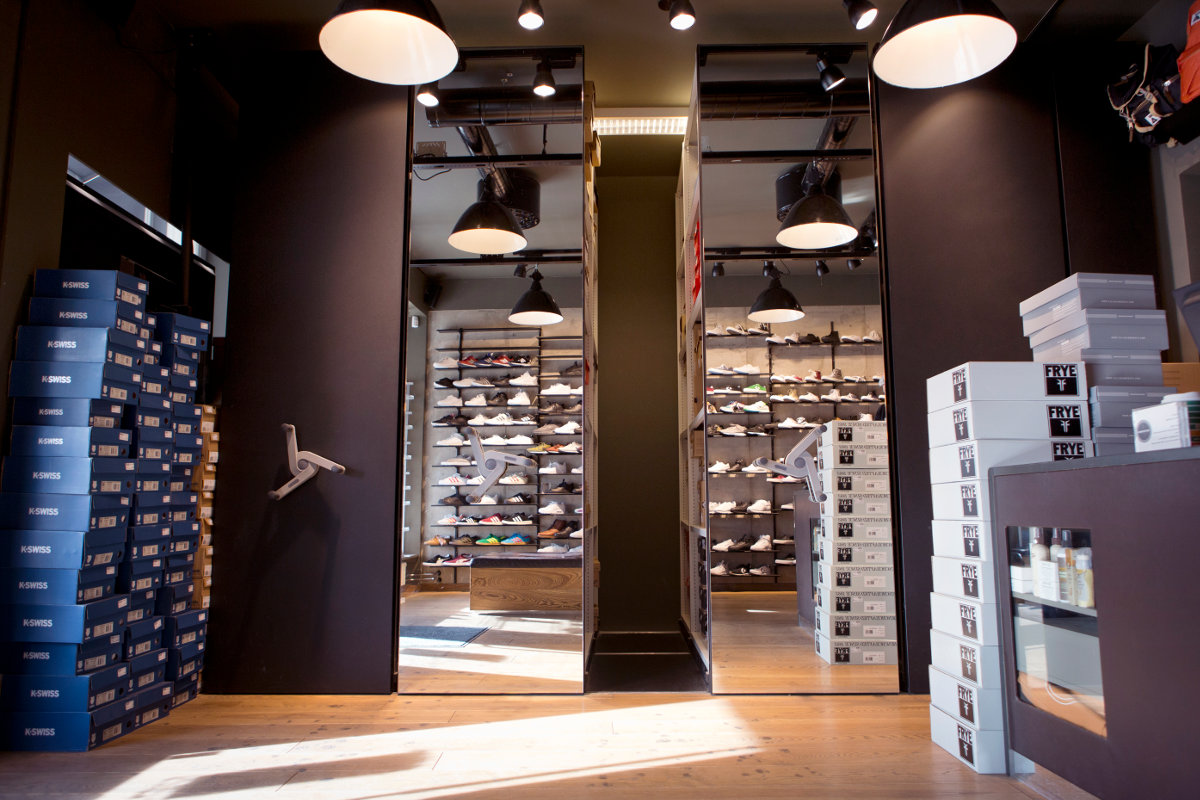 Finding office storage and organization solutions for the modern office may take on even more significance when businesses slowly begin to re-open in 2021 if the COVID-19 pandemic begins to recede at any time during the first half of the new year.
Many businesses and offices, especially those in the nation's largest urban centers, had already started the process of sterilizing the workplace. That meant providing office storage and organization so employees could remove personal items and needless clutter from workspaces, leaving offices neater and more appealing when potential clients visited.
CFNYgroup has been a leader in providing office storage and organization solutions in the Northeast for more than 35 years. CFNYgroup specializes in developing workplace storage options for a wide range of clients, including sophisticated storage systems for libraries and medical offices.
CFNYgroup's strategy includes offering products that will fit seamlessly into the modern, open office environments that demand gathering areas, locker systems for the personal items that employees bring to work, and acoustics that allow busy offices to remain as quiet and peaceful as possible.
Here are some of the office storage and organization options that can be purchased and installed by the team at CFNYgroup:
Go big with Bruynzeel
Many businesses require large storage areas for supplies, inventory, or employee or patient data. Traditional storage is being replaced by systems that can store more in less space. CFNYgroup has partnered with Bruynzeel Storage Systems to provide clients with the most innovative and efficient storage options in the world. Bruynzeel offers double-decker storage, mechanically-assisted storage and electronically-assisted storage systems for businesses large and small.
The trend toward lockers
A recent development for offices and businesses is the move toward touchless lockers and other locker storage where employees can place personal items after arriving for work, and store work materials when the workday has ended. It's a trend to keep offices free of clutter and make work spaces more versatile for more employees. Lockers were becoming more common in more offices even before the COVID-19 health crisis, but may become even more prevalent when workers return to offices throughout the country when the pandemic eventually loosens its grip on the country.
Static and mobile laboratories
The COVID-19 pandemic has created a need for medical suppliers and health organizations on every level to become more flexible, efficient and mobile. Testing centers have been established in parking lots, stadiums, abandoned malls, and drive-in theaters to provide options for people who feared they had been infected with COVID or needed to be tested to travel, visit elderly relatives, or return to work. CFNYgroup has options for static laboratories or has mobile laboratory configurations from Symbiote that are great options if medical facilities need to be established quickly in remote locations.
Regardless of the office storage and organization solution that is required, CFNYgroup has a supplier that can provide products to meet the demand. Expertise acquired by decades of installations can also help when unique design specifications are needed to solve a stubborn problem or present a new perspective to work through an issue that could possibly stall a project.
Schedule a consultation with a CFNYgroup design expert today by calling 212.352.0030, or visit us online at https://cfnygroup.com/talk-to-us/ to book an appointment. Let's talk and we'll provide you with all the details you will need.